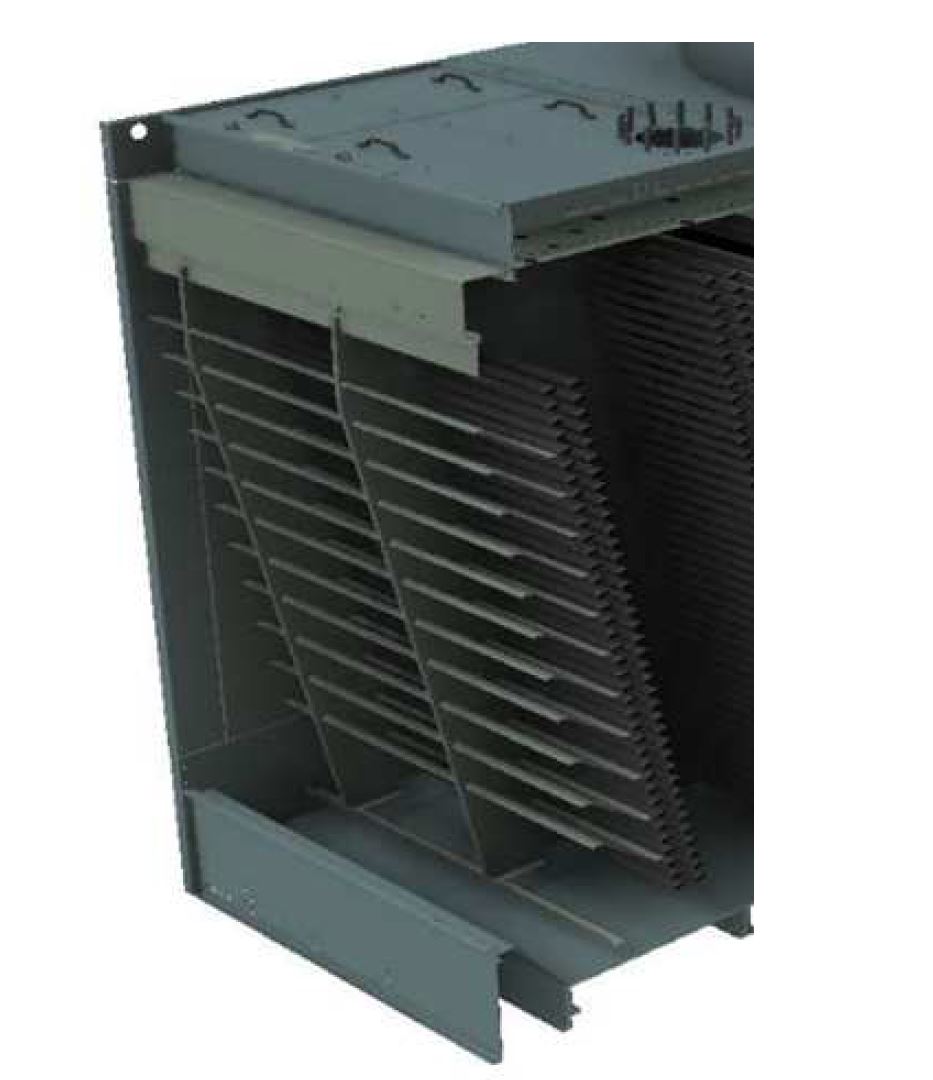 The modular splash fill cooling tower serves dirty water cooling applications where film fill style towers present an unacceptable risk for clogging or failure. Compared to field erected solutions, the modular splash fill units can be installed with minimal down time and allow for partial capacity or isolating operation.
The patented BAC splash fill pattern is a unique design that allows for optimized heat transfer, water management and maintainability. This fill pattern is part of the complete ENDURAFLOW™ Heat Transfer System. The pattern directs water into the center of the fill pack, reducing splash out and drift effects that must be controlled by the louvers and eliminators. The fill pattern also allows for line of sight inspection and cleaning.
– Patent pending ENDURAFLOW™ Heat Transfer System for reliable cooling
– Custom designed louvers to prevent splash out
– Proprietary splash bar with robust structure designed for unit longevity
– Redesigned hot water basin for dirty water operation
– Unique dual sloping cold water basin reduces debris build up and simplifies maintenance
– Larger access doors for quicker entry and egress
– Optional full coverage internal platform with superior access for service and maintenance
All splash fill towers include two optional material protection systems: Evertough™ Construction which offers unmatched durability for the wear and tear of industrial environments. And the TriArmor® Corrosion Protection System; perfectly suited for dirty water environments, providing a cold water basin that withstands the heavy duty demands of the process industry. Evertough™ includes a pultruded FRP hot water basin is impervious to rot or decay. The remaining components are an optimized mix of stainless steel and thermosetting hybrid polymer, providing the best overall value in corrosion protection.
For more information contact Engineered Thermal Solutions.