Wet surface air coolers, also known as closed loop coolers or fluid coolers, use a tubular bundle that is sprayed with water to cool the fluid on the inside of the tubes.  Wet surface cooling towers reject heat directly to the atmosphere by evaporation.  Various types of multi-pass cooling coils are used for a variety of different applications.
Applications:
Process fluid cooling
Water Cooling
Glycol Cooling
Wastewater Cooling
Hydrocarbon liquids Cooling
Lean Amine
Auxiliary cooling
Principle of Operation
Wet surface air coolers operate in a manner similar to open cooling towers, except that the heat load to be rejected is transferred from the process fluid (the fluid being cooled) to the ambient air through a heat exchange coil. The coil serves to isolate the process fluid from the outside air, keeping it clean and contaminate free in a closed loop. This creates two separate fluid circuits: (1) an external circuit, in which spray water circulates over the coil and mixes with the outside air, and (2) an internal circuit, in which the process fluid circulates inside the coil. During operation, heat is transferred from the internal circuit, through the coil to the spray water, and then to the atmosphere as a portion of the water evaporates.
Combined Flow Technology
Combines a the benefits of a cooling tower and efficiency of the heat exchanger into one unit.  Water that is sprayed over the tube bundle is further cooled using a fresh ambient air inlet.  This helps to further suppress process temperatures as close to the wet bulb as possible achieving the coldest possible process outlet temperature.  Additional benefits include:
Coldest process outlet temperature
Direct approach of the process to the ambient wet bulb
Reduced operating horsepower
Smaller foot print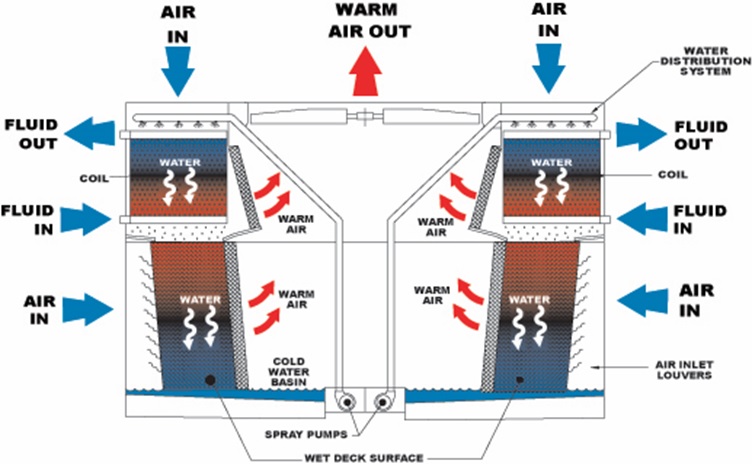 Co-current flow:
Air and water flow in the same direction over the outside of the tube bundle.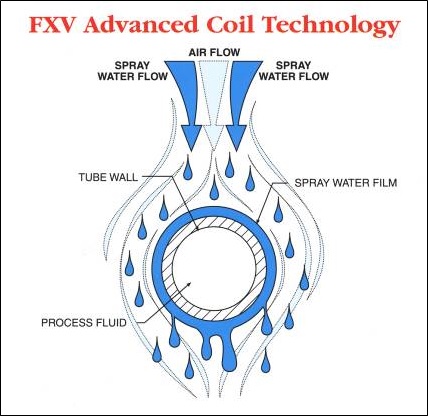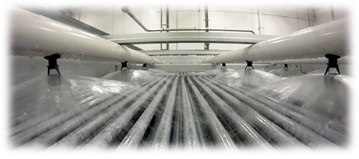 Co-current flow of air and water downward over the tube bundle help to evenly distribute water over the entire tube bundle.  Heat rejection is accomplished effectively and efficiently.
Installed Equipment: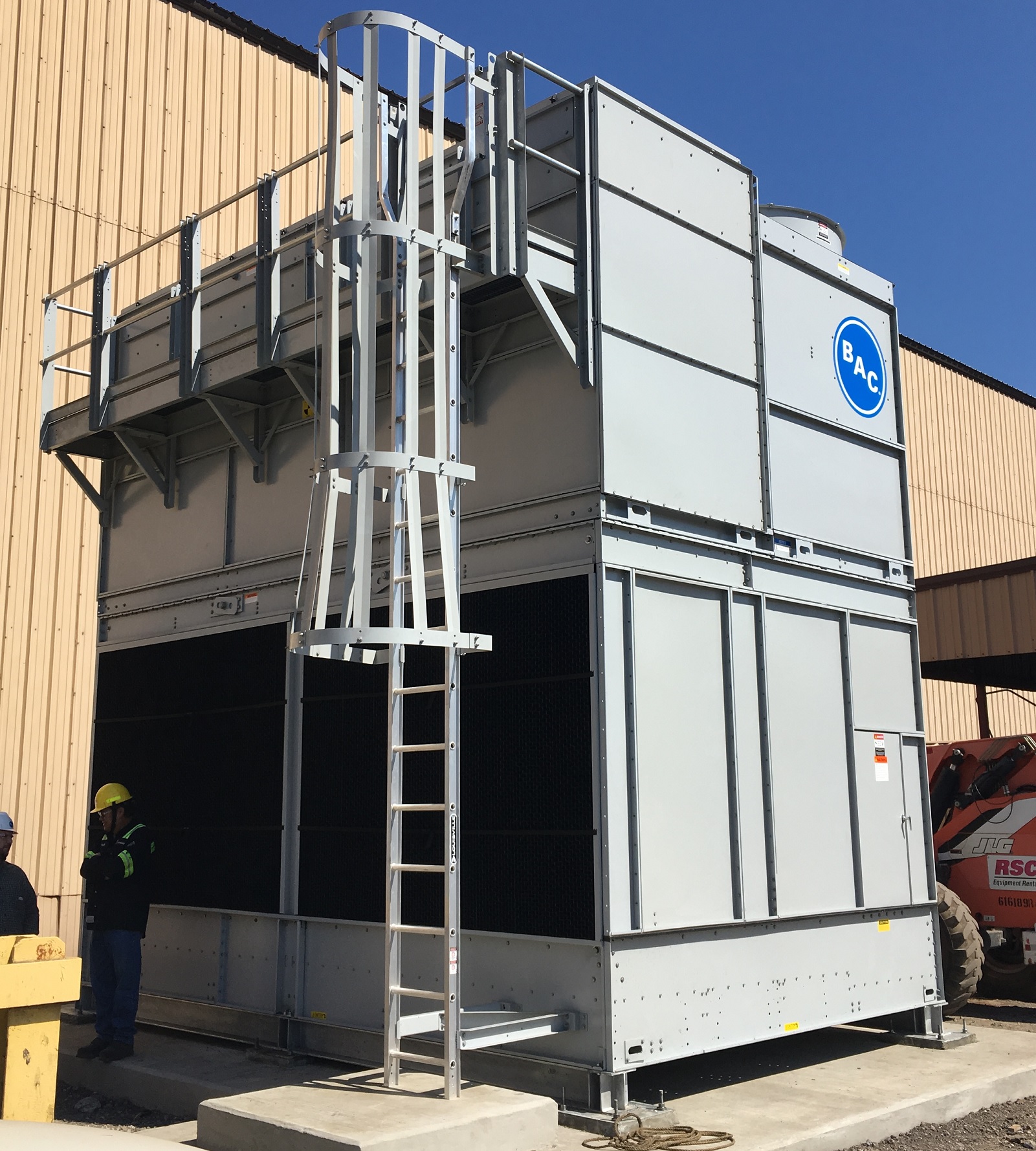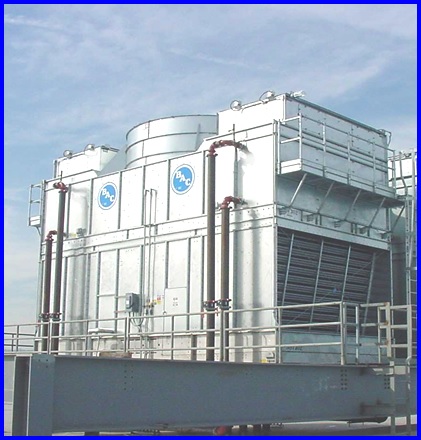 Please contact Engineered Thermal Solutions for more information.